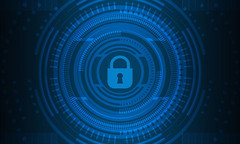 Although the data breach in question today apparently took place back in 2019, it is quite disturbing to find out that more than 500 million Facebook accounts are now in danger since the database has surfaced online in a freely accessible low-level hacking forum. Thankfully, the vulnerability exploited back then has been patched.
Back in 2019, Facebook suffered a major data breach that exposed personal data of more than 500 million users to unknown malicious parties. As it often happens in such cases, the leaked data was not unleashed into the wild back then and it probably circulated in very select circles. However, everything changed this Saturday.
According to Business Insider, "A user in a low level hacking forum on Saturday published the phone numbers and personal data of hundreds of millions of Facebook users for free online." The same source reveals the impressive numbers below:
Total Facebook accounts compromised: 533 million.
US Facebook accounts compromised: 32 million.
UK Facebook accounts compromised: 11 million.
India Facebook accounts compromised: 6 million.
Obviously, at least some of the users that had their accounts compromised back in 2019 changed their passwords ever since. However, their email addresses can now be added to various lists and be targeted by spam, scam and phishing attempts, not to mention the multiple ways of using real names, locations, and birthdays for malicious purposes.
Top 10 Laptops
Multimedia, Budget Multimedia, Gaming, Budget Gaming, Lightweight Gaming, Business, Budget Office, Workstation, Subnotebooks, Ultrabooks, Chromebooks
under 300 USD/Euros, under 500 USD/Euros, 1.000 USD/Euros
Best Displays, for University Students

Top 10 Smartphones
Smartphones, Phablets, ≤5-inch, Camera SmartphonesThe Best Smartphones for Less Than 160 Euros

Codrut Nistor, 2021-04- 5 (Update: 2021-04- 5)